We've been busy....
We're always working on something around here, and we love sharing our accomplishments with all our supporters.

You can watch our latest video here, or see our video library on our YouTube channel at:

https://www.youtube.com/channel/UCMjJ1YUTZe1cb2LX1Yg5Kpg/videos

And, if you're not yet a subscriber to our newsletter, you can read the latest version below.
---
---
The Latest TOLC Chat! Newsletter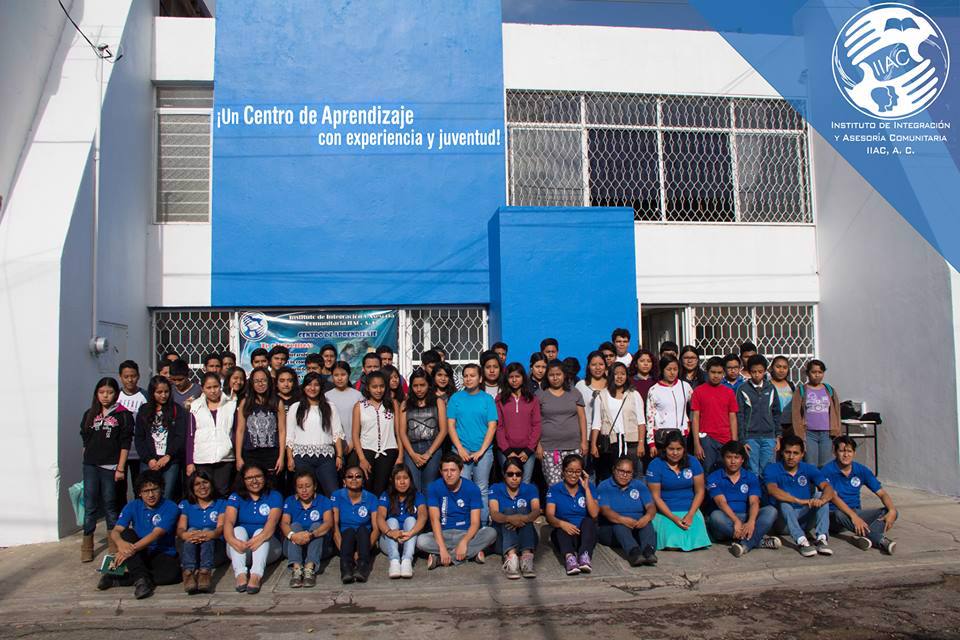 Celebrate Our New Annex!
The leadership of our program has found a wonderful new set of classrooms for a growing number of students served (over 100 students are expected for this coming semester). Some classes will remain at the 703 Murguia site along with the B&B. But the majority will be located at 205 Carteras, in what we are calling the Annex, not far from the current site.
Since our student population has grown considerably, new space is required. The Annex also contains more private spaces for counseling and staff consultations. Our program is making real progress and attracting more students.

Tables, chairs and computers are needed, so if you are in Oaxaca please visit the center to talk with Jaasiel.
Or write Bob Anyon at RobertAnyon@TOLC.org.mx if you can help. Your donations to FOLC help fund the program and this expansion, so please continue to donate, and give more if you are able.
Your support is very much appreciated! Also, let us know of anyone you believe we should contact for additional support.
Bob Anyon Assumes Interim Presidency of FOLC
Bob has agreed to take on this task as Fay Henderson-Diaz transitions out of the presidency of the Friends of the Oaxaca Learning Center. Fay has had an impressive six-year term and we all are very grateful for her efforts and leadership.
Bob has been involved with the Learning Center from its inception and has been Treasurer of FOLC for the last few years. Along with Jaasiel Quiero, the Center's leader, he wants to reach out to donors and supporters and build the support base for the important work done by the staff at the Center. Don't hesitate to contact Bob with any ideas you may have for building support. He would love to hear from you at RobertAnyon@TOLC.org.mx. He also will occasionally reach out directly to you via email.

Please Note:
A New Address for Donations by Check
We have a new address to which check donations are to be sent. This is only for checks which had been mailed to the Maine address (either by you personally or by your financial institution in your name). Donations directly deposited into our bank account or sent through PayPal are NOT changing.
The new address is:
FOLC c/o Maura Skelly
1984 Andromeda Lane
Weston, FL 33327
We hope that all our supporters will use the new address by the end of November, 2017. Again, we're thankful for your support!
Shout-Out to Susan Connor, Recovering from Surgery
We are very happy to report that Susan Connor is now back in Oaxaca after major surgery in Chicago to remove cancer from her jaw. She is very optimistic about a full recovery and can't think of a better place than Oaxaca to recuperate.


John Goodman Transitions Off FOLC Board:
His Service Is Really Appreciated!
We want to thank John Goodman for his four years of support and membership on the FOLC Board. His dedication, experience, and work on the Chat Newsletter and marketing strategy have been really helpful! Although he is no longer on the Board, we are pleased that John will continue to help with marketing, the newsletter, and foundation grant proposals as his time permits.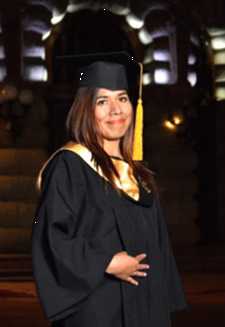 Irma's Story
Hello! I feel very happy and fulfilled because, thanks to the support of the LearningCenter—which your donations make possible—I have been successful in finishing my university studies.
At the end of July, I graduated from the business management school. My dear parents accompanied me to the graduation ceremony, and it was a joy to be with them and celebrate with my classmates.
I also want you to know that for a little over a year, I have been collaborating in the administrative division of the LearningCenter. This has given me valuable professional experience.
In the future I would like to work in the cultural sector of Oaxaca, which I find extremely interesting and fascinating. For that reason, I continue to improve my English by having language exchanges with native speakers.
Finally, I would like to share with you a quote that Isaac Newton wrote in a letter to Robert Hooke in 1675. "If I have seen further, it is by standing on the shoulders of giants." All of you have been those giants in my life.
—Irma Sánchez Cruz



and Estefanía's

Donations Requested!
If you are a U.S. resident, you can contribute through PayPal. Or you can contribute by going to the Center's website.
If you are Canadian, please contribute through CANFRO's Tutor Project.
For U.S. contributions, please consider joining Amazon Smile, which will send 0.5% of your Amazon purchases to the Center. Register here and choose "Friends of the Oaxaca Learning Center" as your charity.

Thank you!